Places of worship and fellowship are important facets of the religious community. Whether your current facility needs to be expanded or you're seeking new building construction, Oklahoma Steel Buildings Systems has been helping church families build facilities for over 20 years. Metal buildings make excellent selections for church buildings and offer many benefits beyond what traditional wood frame structures can allow.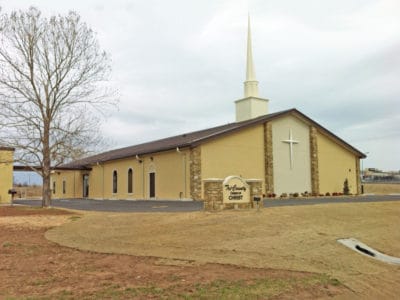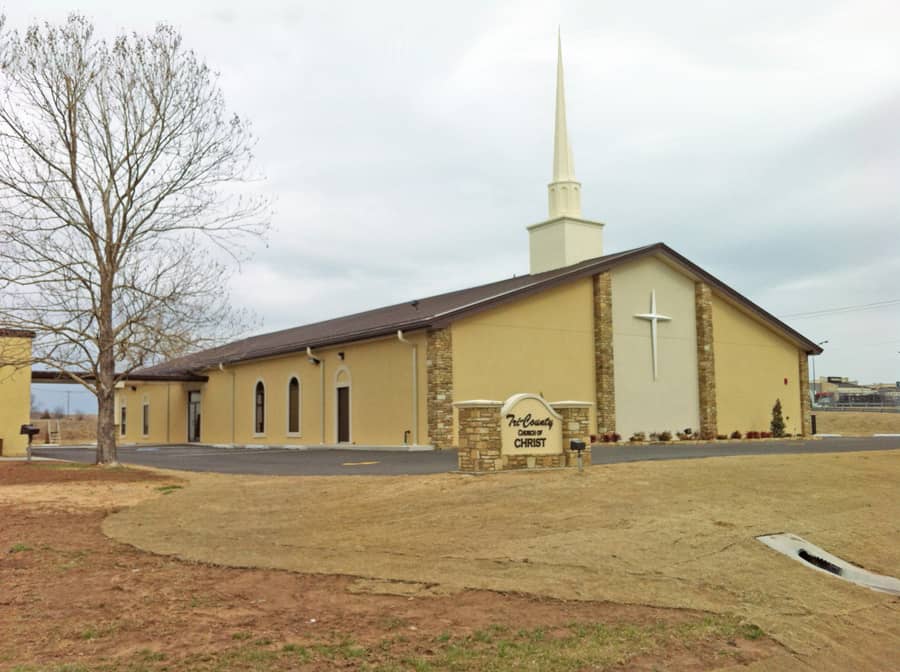 Metal buildings offer a wide variety of customization options, both exterior and interior. The layout of each metal church building is customizable to accommodate the needs of your congregation, as well as painting, flooring, and lighting.  Your metal building's exterior can be finished with a variety of facades including colored steel, brick or stone, or even wood.
Church buildings facilitate fellowship and the gathering of large numbers of people. This means that rooms need to be unobstructed and open. The basic design of metal church buildings allow for large distances to be spanned without support beams from ceiling to floor, leaving rooms open. This means that your entire space is available to utilize without restriction.
Oklahoma Steel offers turnkey building options. Turnkey construction offers expedited construction processes and lower costs. This means that once you have approved your project's specifications and pricing, you sit back while your project is completed from framework to flooring. At the end of the build you're handed the keys to your newly completed building, which is move-in ready.
Benefits of Metal Church Buildings
• Safety
The safety of the congregation, as well as the protection of the church's investment is paramount. Steel is non-combustible, making it one of the most resilient options to build with. This fire-resistant characteristic far exceeds the safety of traditional wood frame buildings.
• Durability
The strength and durability of steel means that your building is built to last. No matter the type of daily use, a metal building has a long lifespan and requires little to no maintenance.
• Cost-effective
Many metal buildings are pre-engineered, allowing for lower costs and an expedited construction process. Metal church buildings are an excellent option for a cost effective building solution that stands the test of time.